The Best Python Course Online for Beginners in 2021(view) -: If you are a beginner with having no coding experience but looking for your first programming job then this Python course is for you. This course is also for existing programmers who want to improve their career opportunities.
This course has complete knowledge of python from basic to advanced. It will help you to learn this programming language very fast with easy methods. Also, you will understand the language easy and get the confidence to apply for python programming jobs. You can learn pre-requisite python skills to move into specific topics such as Machine Learning, Data Science, Deep Learning, Artificial Intelligence, etc. Moreover, you can learn Python 2 and Python 3 from this course.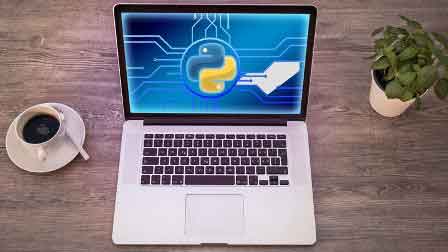 Tim Buchalka and Jean-Paul Roberts are the instructors of this course. They are experienced, and professional software developers. They have around 70 years of experience in the programming language with big companies such as IBM, Mitsubishi, Fujitsu, and Saab. Tim and Jean have created such a fantastic course. They not only teach you how to use python in a very effective way but also guide you to be a better programmer from the beginning. Besides teaching, they also inspire their students to keep learning which is a great thing.
This course includes 42 hours of on-demand video with 228 lectures, 15 articles, 12 downloadable resources, and 12 coding exercises.  You can access it on mobile and television. It is full lifetime access with 30-Day Money-Back Guarantee. There are already more than 100K students enrolled in this course. The course rating is very high(4.5 out of 5).
Follow us on Twitter and Facebook Page if you find this blog very helpful